D-Link DAP-2610

Wireless AC1300 Wave 2 Dual-Band PoE Access Point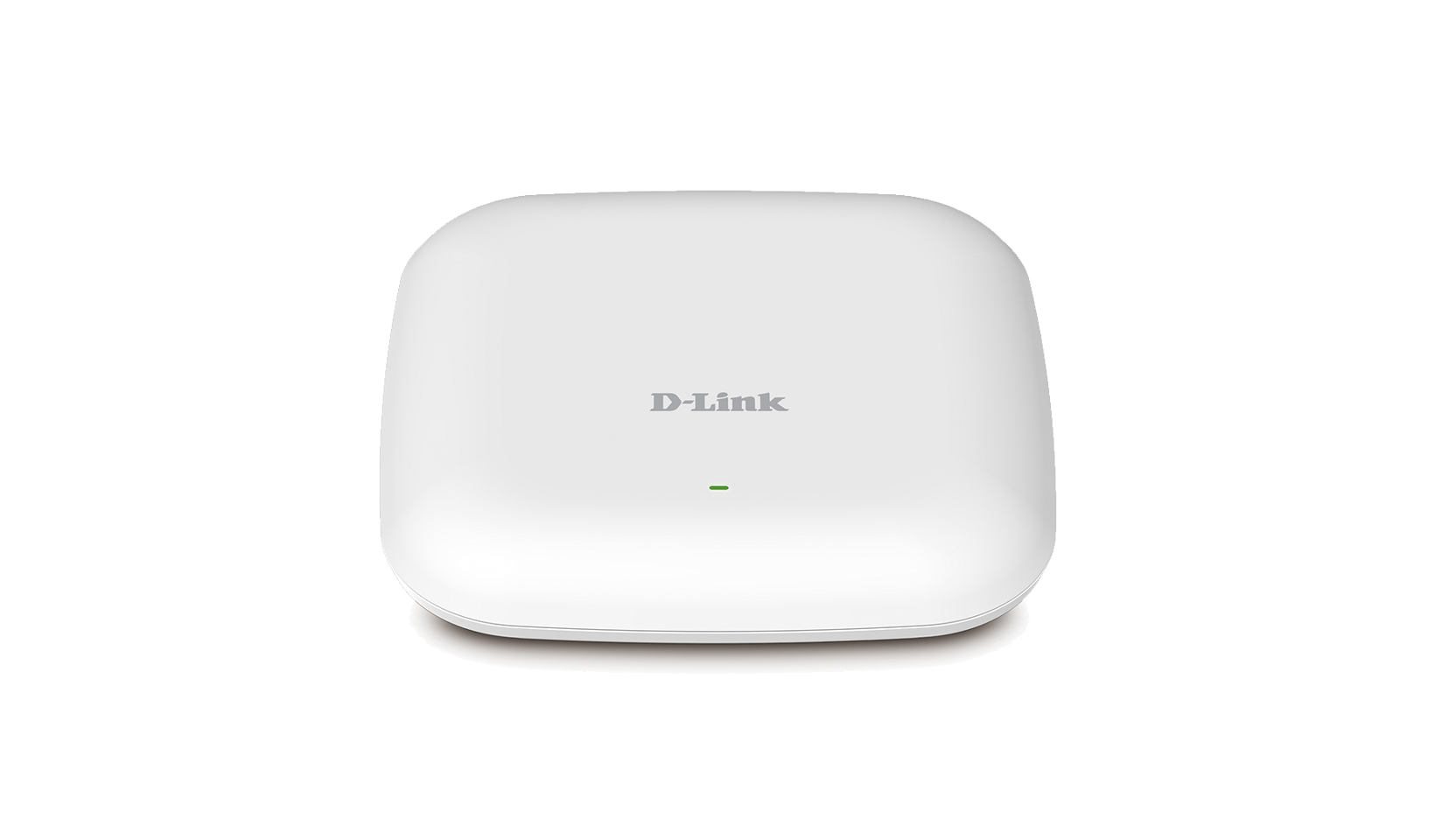 D-Link Products
D-Link Power Supply
Wireless AC1300 Wave2 Dual Band Gigabit PoE Access Point
#DAP-2610
List Price:
$239.99
Our Price: $227.99
Click here to jump to more pricing!
Overview:
The DAP-2610 Wireless AC1300 Wave 2 Dual-Band PoE Access Point is designed to support small/medium business or enterprise environments by providing network administrators with secure and manageable dual-band wireless LAN options, and utilizing the cutting-edge speed of Wireless AC.
Blazing Wireless Wave 2 AC Performance
The DAP-2610 delivers reliable, high-speed wireless performance using the latest 802.11ac Wave 2 standard with maximum wireless signal rates of up to 400 Mbps (256-QAM) over the 2.4 GHz band, and 900 Mbps over the 5 GHz band1 . This, coupled with support for the Wi-Fi Multimedia™ (WMM) Quality of Service (QoS) feature, makes it an ideal access point for audio, video, and voice applications. When enabled, QoS allows the DAP-2610 to automatically prioritize network traffic according to the level of interactive streaming, such as HD movies or VoIP. The QoS feature can be adjusted through the DAP-2610 web GUI using a drop-down menu to select customized priority rules. Additionally, the DAP2610 supports load balancing to ensure maximum performance by limiting the maximum number of users per access point.
Versatile Access Point Functionality
The DAP-2610 allows network administrators to deploy a highly manageable and extremely robust simultaneous dual-band wireless network. The DAP-2610 can provide optimal wireless coverage over the 2.4 GHz (802.11b, 802.11g, and 802.11n) and the 5 GHz (802.11a, 802.11n, and 802.11ac) bands.
Easy to Install
The DAP-2610 ships with a low profile mounting bracket, enabling easy installation on any wall or ceiling. It also includes adapter clips for attaching to suspended ceiling T-rails. This high-speed access point can be AC powered using the (included) AC/DC adapter, or for advanced installations, it has integrated 802.3af Power over Ethernet (PoE) support, allowing installation in areas where power outlets are not readily accessible.
Security
To help maintain a secure wireless network, the DAP-2610 supports both Personal and Enterprise versions of WPA and WPA2 (802.11i), with support for RADIUS server backend and a built-in internal RADIUS server allowing users to create their accounts within the device itself. This access point also includes MAC address filtering, wireless LAN segmentation, SSID broadcast disable, rogue AP detection, and wireless broadcast scheduling for further protection of the wireless network. The DAP-2610 includes support for up to eight VLANs per band, allowing multiple SSIDs to be implemented and further segment users on the network. It also includes a wireless client isolation mechanism, which limits direct client-to-client communication.
Multiple Operation Modes
To maximize total return on investment, the DAP-2610 can be configured to optimize network performance based on any one of its multiple operation modes: Access Point, Wireless Distribution System (WDS), a WDS with Access Point, and Wireless Client. With WDS support, network administrators can set up multiple DAP-2610s throughout a facility and configure them to bridge with one another, while also providing network access to individual clients. The DAP-2610 also features advanced features such as load balancing and redundancy, for fail-safe wireless connectivity.
Technical Specifications:
General
Device Interfaces:
• (1) IEEE 802.11a/b/g/n/ac Wave 2 wireless 1
• (1) Gigabit LAN (supports PoE) Standards
• IEEE 802.11a/b/g/n/ac 1
• IEEE 802.3u/ab
• IEEE 802.3az Energy Efficient Ethernet (EEE)
• IEEE 802.3af Power over Ethernet Antennas
• 2 internal dual-band 3 dBi omni antennas Operating Frequency 3
• 2.4 GHz band: 2.4 GHz to 2.4835 GHz
• 5 GHz band: 5.15 to 5.35 GHz, 5.47 to 5.85 GHz Maximum Output Power
• 23 dBm for 2.4GHz
• 23 dBm for 5GHz
Data Signal Rate
• 2.4 GHz: up to 400 Mbps 1
• 5 GHz: up to 867 Mbps 1

Functionality
Security:
• WPA-Personal
• WPA-Enterprise
• WPA2-Personal
• WPA2-Enterprise
• WEP 64/128-bit encryption
• SSID broadcast disable
• MAC address access control
• Network Access Protection (NAP)
• Internal RADIUS server Network Management:
• Telnet
• Secure Telnet (SSH)
• Web (HTTP)
• Secure Socket Layer (SSL)
• Traffic control
• SNMP v1/v2c/v3
• D-Link Central Wi-Fi Manager
• AP Array
LEDs:
• Power/status

Physical and Environmental
Dimensions:
• 6.69 x 6.69 x 1.1 inches (170 x 170 x 28 mm) Weight
• 0.69 lbs (314 g) without mounting base
• 0.82 lbs (370.6 g) with mounting base Power Supply
• External power adapter: 12V / 1A
• IEEE 802.3af PoE Maximum Power Consumption:
• 12 W
Temperature
• Operating: 32°F to 104°F (0°C to 40°C)
• Storage: -4°F to 149°F (-20°C to 65°C)
Humidity
• Operating: 10% to 90% non-condensing
• Storage: 5% to 95% non-condensing
Meantime Between Failure (MTBF)
• > 30,000 hours
Certifications
• FCC
• IC
• CE
• UL
• Wi-Fi Certified
Warranty
• Limited Lifetime Warranty 4
Ordering Information
• DAP-2610 Wireless AC1300 Wave 2 Dual-Band PoE Access Point
Pricing Notes:
Pricing and product availability subject to change without notice.
D-Link Products
D-Link Power Supply
Wireless AC1300 Wave2 Dual Band Gigabit PoE Access Point
#DAP-2610
List Price:
$239.99
Our Price: $227.99