D-Link DAP-X2810

Nuclias Connect AX1800 Wi-Fi 6 Access Point
D-Link Products
D-Link Wireless Access Points
D-Link Nuclias Connect AX1800 Wi-Fi 6 Access Point
#DAP-X2810
List Price:
$259.99
Our Price: $197.79
Click here to jump to more pricing!
Overview:
The Wi-Fi 6 ready DAP-X2810 is on hand to provide unbeatable speeds, greatly increased capacity and interference-free coverage throughout businesses, paired with the easy management of Connect. The DAP-X2810 is empowered with next generation Wi-Fi 6. Enhanced MU-MIMO with even more uplink and downlink streams serves more devices simultaneously. OFDMA dramatically increases transmission efficiency and 1024-QAM packs even more data, bringing unadulterated speed increases of a searing 25%.
Wi-Fi 6 leverages all these features and more to create Wi-Fi with unparalleled performance.
For centralise network management, administrators can use D-Link's free Nuclias Connect software or Nuclias Connect Hub (DNH-100)5 to configure and manage multiple access points. In addition to streamlining the management process, Nuclias Connect provides network administrators with the means to verify and conduct regular maintenance checks remotely, eliminating the need to send personnel out to physically verify proper operation.
Preloaded with the Nuclias Connect Management Software
D-Link's Nuclias Connect is a centralized management and analytics solution that brings convenience, control, customizability and cost-effective scaling to SMB (small-medium-sized business) networks. It enables network monitoring, management, and device configuration through a single, easy-to-use software interface.

What's more – management software comes preloaded, and there are no licensing or support fees. Easily manage your network, anytime, anywhere.
Multi-Mode Makes the Most of your Network Capabilities
In order to achieve optimal network performance, the DAP-X2810 has several operational modes tailored to best fit the individual needs of your network. Access Point, WDS (Wireless Distribution System), and WDS with Access Point modes allow for flexible, customizable deployment whatever your requirements.
Access Point
Add wireless access to your existing wired network.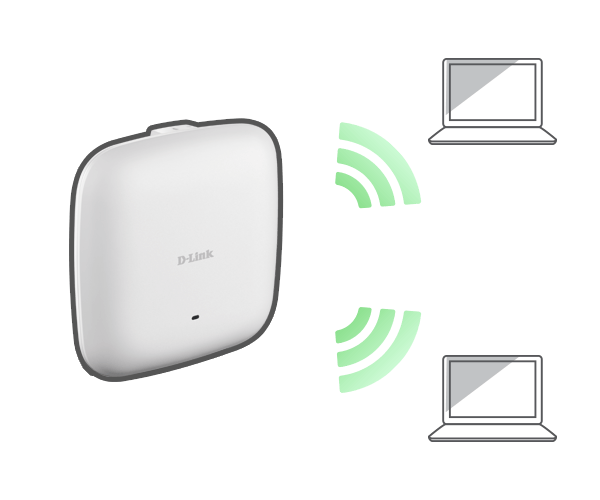 Wireless Client
Add wireless functionality to a device which does not have a Wi-Fi adapter.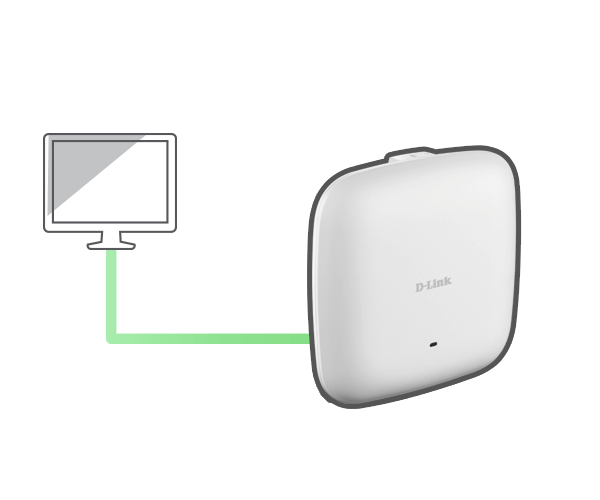 *Note: this should only be 1 device connected to the DAP.
WDS
Wirelessly connect two separate networks.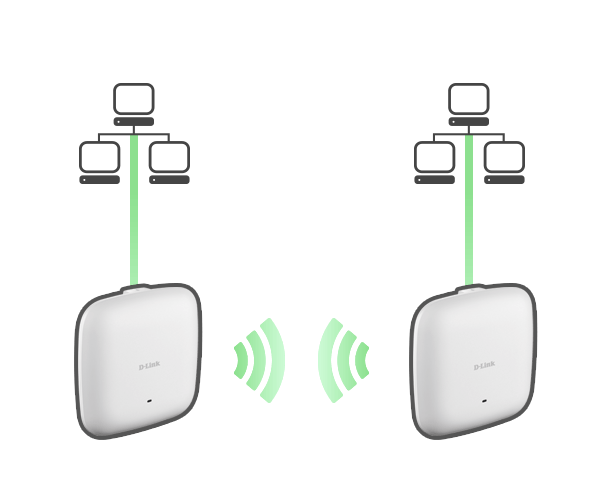 WDS with AP
Wirelessly connect two separate networks while also providing wireless access to both networks.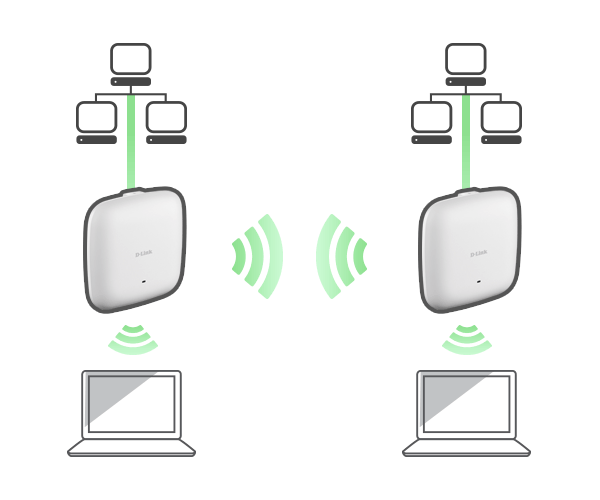 Take a Load Off and Let Your AP do the Hard Work
The DAP-X2810's Load Balancing feature spreads the work load between two or more Access Points to get optimal resource utilization, throughput and response time, while Airtime Fairness helps distribute equal amounts of air time to each connected client. Band Steering auto-connects devices such as smart phones and tablets to the higher-capacity 5 GHz band while allowing devices 2.4 GHz-ready to remain. The result is a steady, consistent connection for each user – the perfect balancing act.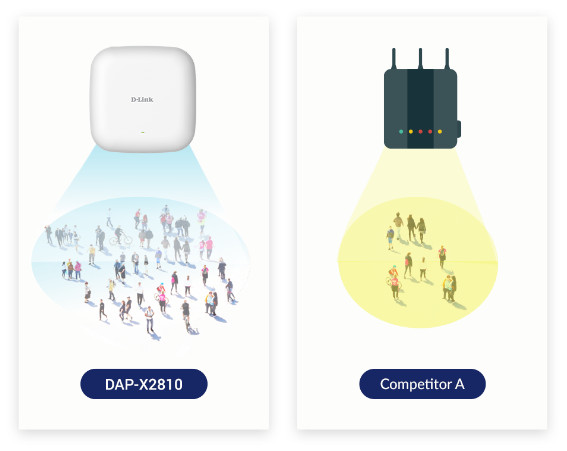 No-Wait Wi-Fi Even at Peak Time with MU-MIMO
Equipped with the latest 802.11ax MU-MIMO technology and 1800 Mbps throughput, delivering exceptional connectivity to more users and devices just got a lot easier. Your network will not balk, even at the busiest of times.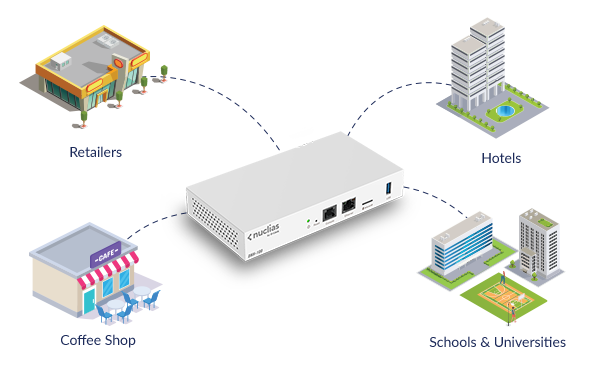 The Beating Heart of Your Network
At the heart of your network is the DNH-100 Wireless Controller, or 'The Hub'. It centralizes all aspects of your Access Points' provisioning and management, allowing them to work together as a team. Features such as self-organizing, self-optimizing and self-healing keep the network performing at its peak.
Complete Control over your Network's Access
Complete control comes as standard with the DAP-X2810. Combined with the Nuclias Connect Software, a variety of the latest in network security and management tools are at your fingertips. You can rest assured that the best of the best are hard at work keeping your network protected and hitch free.
Supports WPA3 - The latest WiFi security for more protection
RADIUS - Eliminate shared passwords with unique credentials for each employee
Customizable Captive Portal - Separate guest and employee access
MAC Filtering – Limit what devices can connect
Rogue AP Detection – Guard against unauthorized Access Point installation
Wireless LAN Segmentation – Better bandwidth utilization
Wireless Isolation – Limit what users access on the local network
Wireless Broadcast Scheduling – Automate when your network is available
SSID Broadcast Disabling – Hide your wireless for an extra layer of security
Features:
Easy to manage with D-Link's free centralized management softwarebased solution, Nuclias Connect
Wi-Fi 6 delivers greater network efficiency and lower latency, with nearly four times the capacity of previous Wi-Fi standards
MU-MIMO slices through congestion, reducing wait time for all users
Superior throughput with dual-band Wi-Fi offers high transfer speeds
Coverage is shared more efficiently over more users with Airtime Fairness
Band Steering intelligently manages users, pushing them onto the higher radio frequency when possible
One PoE Gigabit LAN port offers expansive backhaul to your wired network, eliminating bottlenecks at the AP
Support for Power of Ethernet 802.3at means less wires, for cleaner and easier deployment
One RJ45 Console port for debugging
Stay secure with the latest WPA3™ Personal & Enterprise wireless encryption
Supports multiple AP modes to ensure performance optimization based on your network's needs (AP/WDS with AP/WDS)
MAC Address Filtering and WLAN Partitioning ensure ultimate control of your network's access
Captive Portal with industry-standard authentication for enhanced access management
Works as a standalone AP or as part of a centralized, scalable multi-device deployment
Technical Specifications:
D-Link DAP-X2810 Specifications
General
Device Interfaces
1 x RJ45 console port, 1 x 10/100/1000 Ethernet (PoE) LAN, factory reset, power input
LEDs
Power/Status
Antennas
2 x dual-band internal antennas
Antenna Gain
3.2 dBi (2.4 GHz), 4.3 dBi (5 GHz)
Maximum Output Power
23 dBm (2.4 GHz), 26 dBm (5 GHz)
Data Signal Rate
Up to 1800 Mbps
Functionality
Standards
IEEE 802.11a/b/g/n/ac/ax, IEEE 802.3u/ab, IEEE 802.3az Energy-Efficient Ethernet (EEE), IEEE 802.3at PoE
Operating Frequency
2.4 - 2.483 GHz, 5.15 - 5.35 GHz, 5.47 - 5.85 GHz
Security Protocol
WPA/WPA2/WPA3 Personal/Enterprise, WEP 64/128-bit, SSID broadcast disable, MAC address access control, internal RADIUS server
Software
Network Management
Web (HTTP), Secure Socket Layer (SSL), Traffic control, D-Link Nuclias Connect
Physical & Environment
Dimensions
170 x 170 x 33.7 mm (6.69 x 6.69 x 1.3 in)
Weight
477.4 g (1.05 lb)
Power Supply
12 V / 2.5 A (optional power adapter), IEEE 802.3at PoE
Maximum Power Consumption
14.7 W by ADP, 16 W by PoE
Operating Temperature
0 ˚C to 40 ˚C (32 ˚F to 104 ˚F)
Storage Temperature
-20˚C to 65 ˚C (-4 ˚F to 149˚F)
Humidity
Operating: 10% to 90% non-condensing
Storage: 5% to 95% non-condensing
Meantime Between Failure (MTBF)
> 30,000 hours
Certifications
CE, FCC
Antenna Pattern: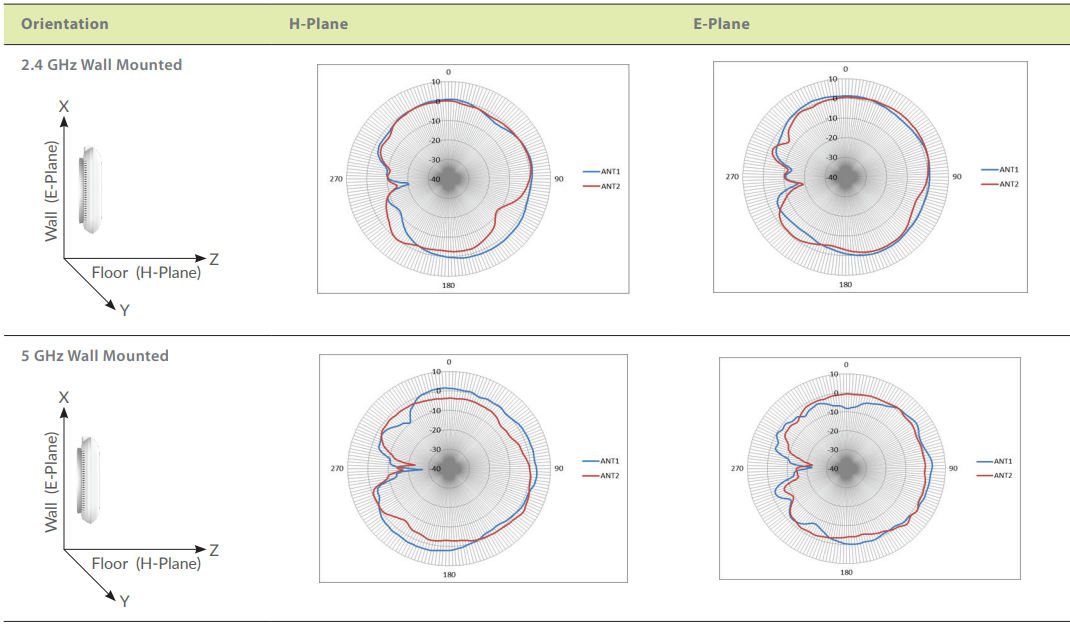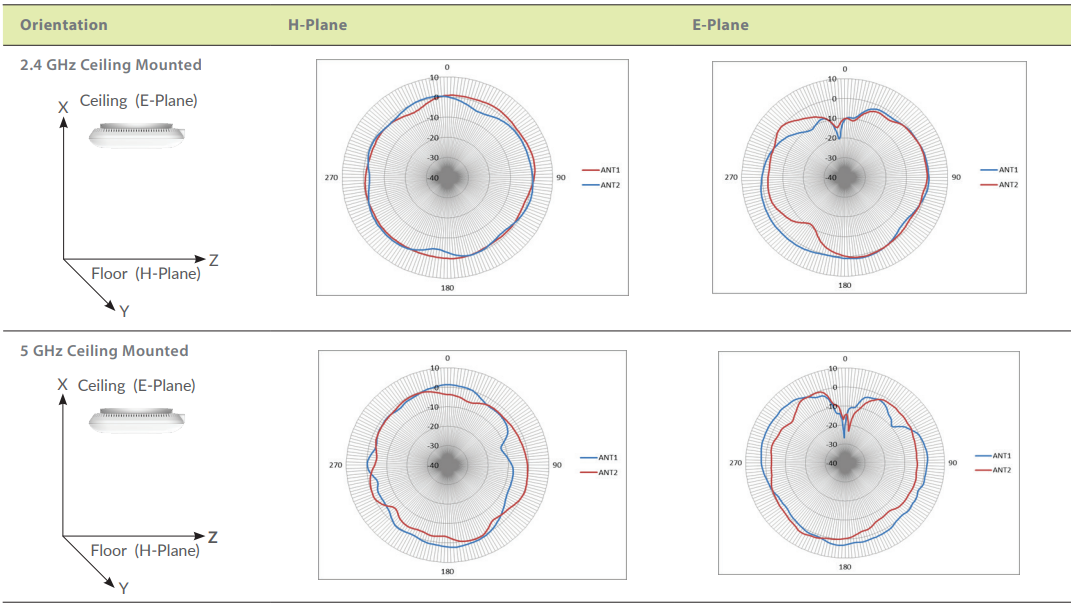 Pricing Notes:
Pricing and product availability subject to change without notice.
D-Link Products
D-Link Wireless Access Points
D-Link Nuclias Connect AX1800 Wi-Fi 6 Access Point
#DAP-X2810
List Price:
$259.99
Our Price: $197.79