D-Link DPS-200

60 Watt Redundant Power Supply for D-Link Managed Switches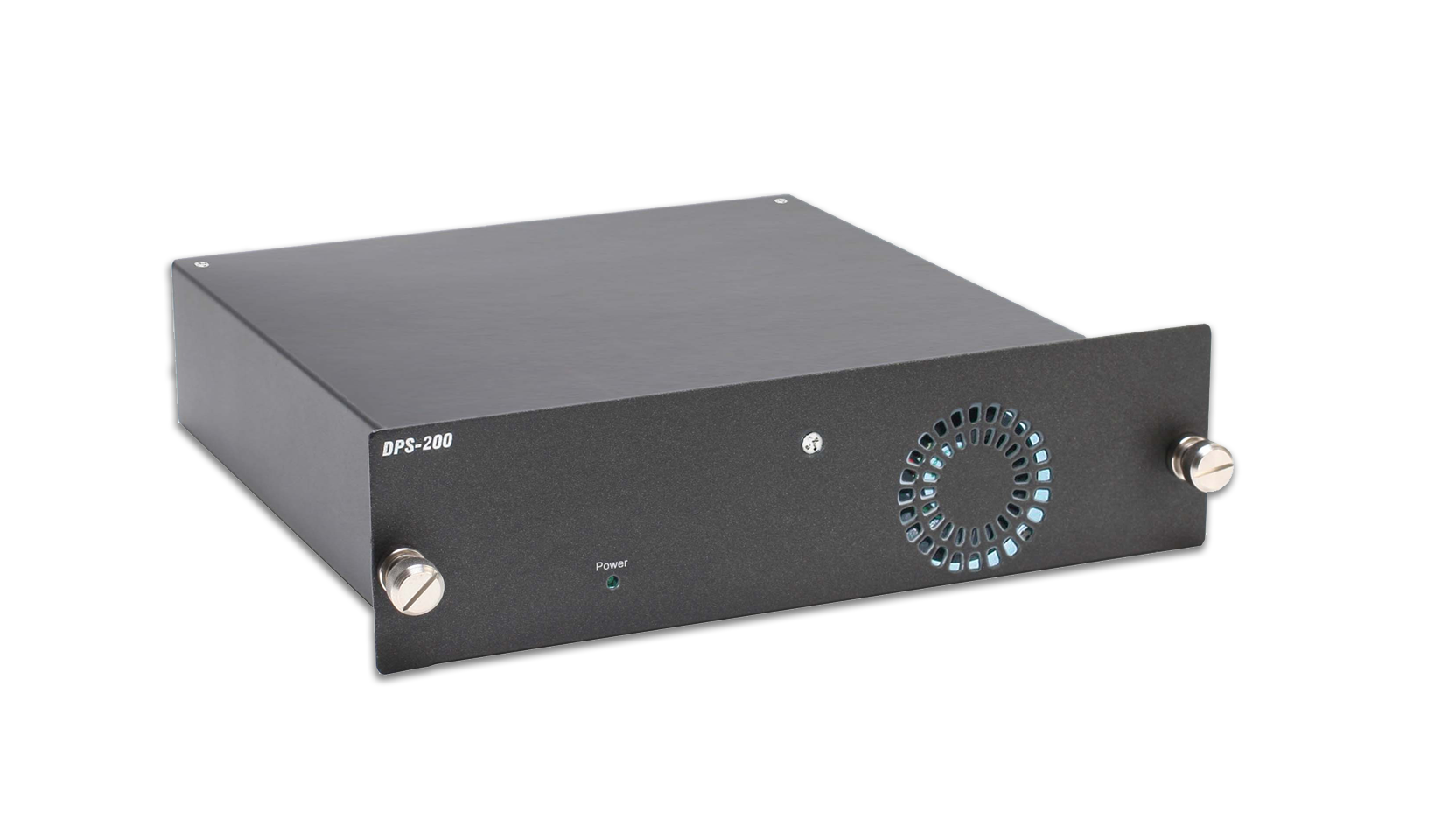 Sorry, this product is no longer available, replaced by the DPS-200A.
Overview:
The DPS-200 redundant power supply (RPS) is designed to conform to the wattage requirements of D-Link's Fast Ethernet and Gigabit switches. It provides a low-cost, simple solution to the problem of a failure of the internal power-supply of an Ethernet switch, which can result in the shutdown of that switching device, the devices attached to its ports, or an entire network. Supporting full output power for the switch, the DPS-200 can maximize the availability of the switching device.
The DPS-200 can be used on a benchtop/desktop, or rack mounted using either the DPS-800 or DPS-900 rack mount chassis.
The DPS-200 is compatible with the following D-Link switches:
• DES-3326SRM
• DES-3350SR
• DES-3526
• DES-3528
• DES-3550
• DES-3552
• DES-3828
• DGS-3100-24
• DGS-310024P
• DGS-3100-48P
• DGS-3120-24TC
• DGS-3200-24
• DGS-3212SR
• DGS-3312SR
• DGS-3612
• DWS-3160-24TC
The DPS-200 can be installed in the DPS-800 or DPS-900 rack mount chassis.
Technical Specifications:
Input Voltage Range
• 85VAC to 264VAC
Input Frequency Range
• 47 Hz to 63 Hz
Maximum Input Current
• 1.6A max. for 115VAC
• 0.8A max. for 230VAC
Maximum In-rush Current
• 30A @ 115VAC, 60Hz
• 60A @ 230VAC, 50Hz
Leakage Current
• 3.5mA max.
Output Voltage
• +12VDC
Total Output Power
• 60 watts
Efficiency
• 75% min. @ max. load and 115VAC input
Over Voltage Protection
• 13.5V to 17V for +12V output
Physical & Environmental
LED Status
• On: RPS good
• Off: RPS failed
Dimensions
• 5" x 3" x 1.46"
(127 x 76 x 37mm)
Weight
• 0.83 kg
Operating Temperature
• 0° to 50°C
Storage Temperature
• -20° to 80°C
Operating Humidity
• 5% to 95% RH
Storage Humidity
• 5% to 95% RH
Safety Standards
• UL 60950 3rd Edition
• CSA 22.2 NO.234
• EN 60 950
Safety Approvals
• UL
• CSA
EMI
• FCC Class B
• EN55022 (CISPR22) Class B
MTBF
• 71,713 hours
Pricing Notes:
Pricing and product availability subject to change without notice.
D-Link Products
D-Link Rack Mount Chassis
2-Slot RPSU Open Chassis for DPS-200/DPS-500
#DPS-800
List Price:
$99.99
Our Price: $94.99