D-Link DSR-250v2

5-Gigabit Port VPN Router
D-Link Products
D-Link VPN Router
D-Link DSR-250v2 5-Gigabit Port VPN Router
#DSR-250V2
List Price:
$259.99
Our Price: $240.00
Click here to jump to more pricing!
Overview:
The D-Link DSR-250v2 Series Unified Services Routers provide highly secure, multifunctional networking solutions to small and medium businesses users.
Automatic failover to another link from available ISP when primary line is lost.

Support 1 x GE WAN, 3 x GE LAN, 1 GE Configurable LAN/WAN and 1 x USB 3.0 port.

900/200 Mbps firewall/VPN throughput, 50,000 Concurrent Sessions, and 50/20 IPsec/SSL VPN Tunnels.

Advanced routing, VLAN and IPsec/PPTP/L2TP/OpenVPN VPN Server/Client

Value-added office utilities to reduce OpEx/CAPEX

Traffic load balancing and Avoid complicated maintenance issues
Unified Services Routers
The D-Link DSR Series Unified Services Routers provide secure, high-performance networking solutions to address the growing needs of small and medium-sized businesses. With integrated high-speed wireless1 technology, the DSR series routers offer comparable performance to wired networks, but with fewer limitations. Next generation wireless performance is available on the DSR-500AC and DSR-1000AC, which introduces 802.11ac support to the family. Available on the 5 GHz band, the combination of wider radio frequency bandwidths take data rates available to clients supporting the wireless AC standard to the next level.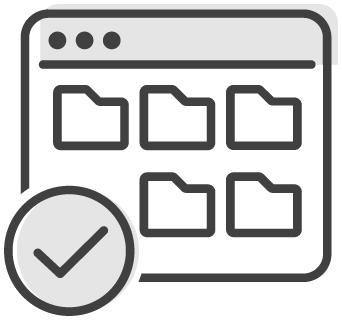 Advanced features such as WAN failover, load balancing, and an integrated firewall make this a reliable, secure, and flexible way to manage your network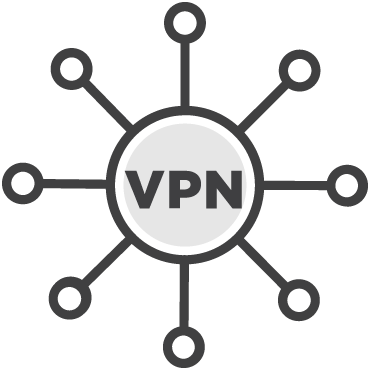 With a fully-featured VPN as well as IPSec hub-and-spoke technology, secure communications between mobile employees and offices can be configured easily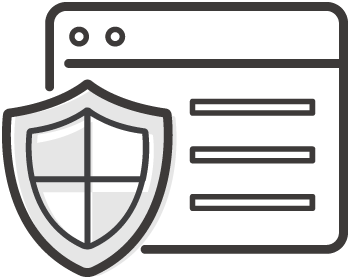 Captive Portal allows employees and guest users to be easily authenticated and authorized by accessing customized landing pages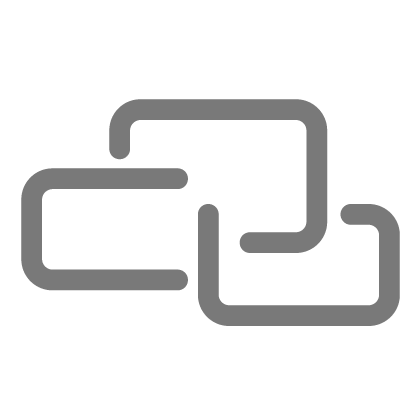 Automatic failover to another link from available Internet service provider when landline is lost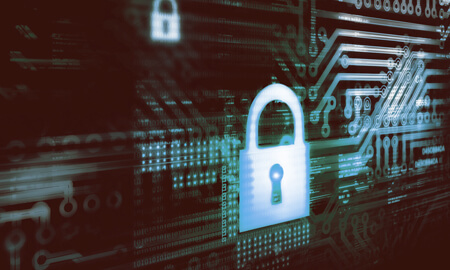 Secure VPN
This affordable, high-performance router also enables businesses to secure their network whether in the office, at home or out on the road. You and your colleagues can stay connected to the office anywhere, anytime. Complete VPN features, as well as IPSec Hub and Spoke technology, ensures secure communication between mobile employees and offices.
OpenVPN
OpenVPN relies on SSL / TLS for authentication and encryption. Creating secure, remote site-to-site or peer-to-peer connections is a standard security technology. SSL is widely used to protect financial transactions, data transfers, emails, etc.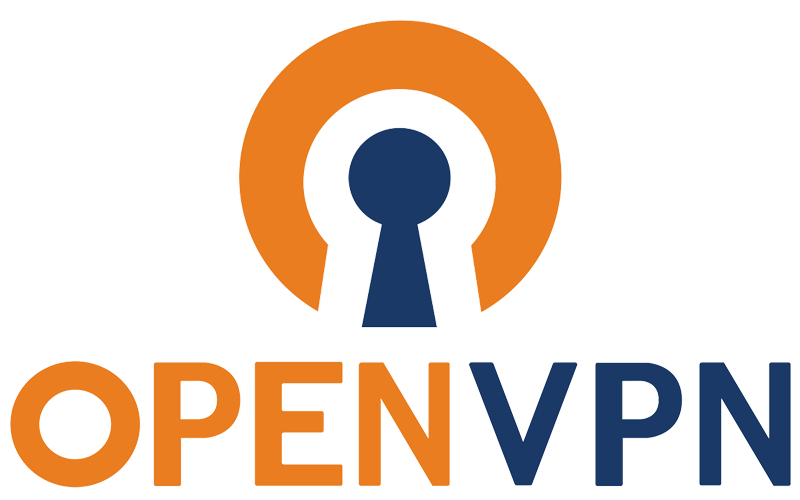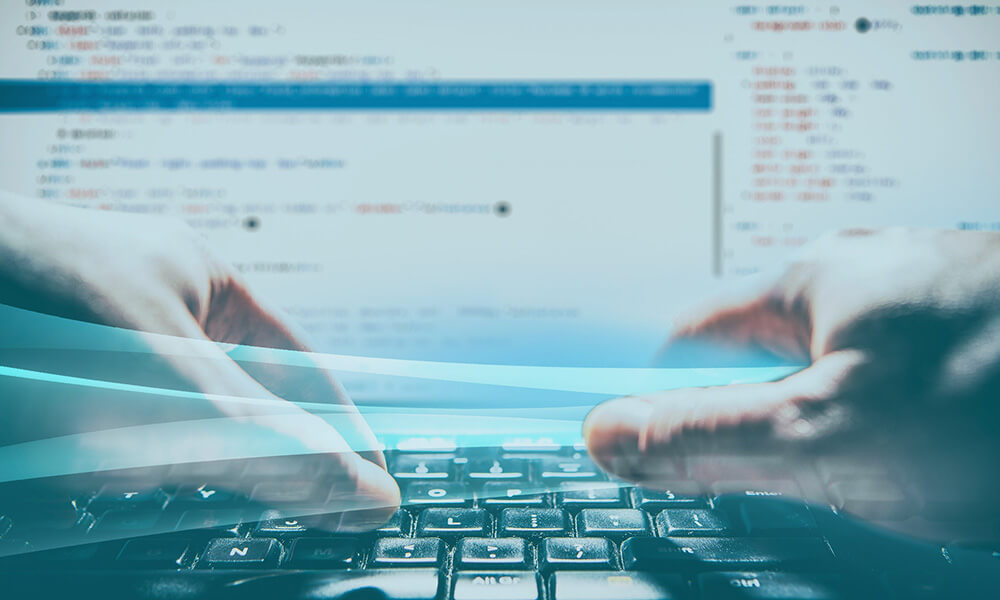 Web Content Filtering
The DSR series web content filtering feature to help administrators monitor, manage and control employees' Internet usage. Static web content filtering helps to remove malicious objects such as Java applets, ActiveX, and cookies, or to block URLs by keyword. Dynamic web content filtering, which requires a license subscription, allows administrators to filter content from a list of categories. Multiple global index servers, with millions of URLs and real-time website data, enhance performance and maximize service availability.
QoS Solution
DSR Bandwidth Control reserves highest priority for mission critical applications
high priority for incoming http request: for securing sufficient quality in on-line transaction service
low priority for ftp download: for avoiding bandwidth abuse

Application Control
The DSR Series uses application control to help accurately shape network traffic by either giving priority or applying control policies to effectively manage network utilization. 

Using packet inspection and a database of application signatures based on the application's network usage patterns, the DSR Series gives complete control over the content that is delivered to end users.
Features:
High-Performance VPN
Protocols

IPSec, PPTP/L2TP, GRE, SSL, OpenVPN

VPN Tunnels

DES, 3DES, AES, Blowfish, Twofish, CAST128
Hub and Spoke
Enhanced Network Service
IPv6
IEEE 802.11q VLAN
Multiple SSIDs
Port Monitoring/Bandwidth Control
GMP Proxy, IGMP Snooping
Web Content Filtering
Web Authentication Capabilities
Application Control
Wireless Access and Security
IEEE 802.11 a2 /b/g/n/ac
IEEE 802.1x RADIUS Authentication with EAP-TLS, EAP-TLLS, EAP-PEAP
802.11 128-bit AES wireless encryption
Fault Tolerance
WAN Traffic Failover and Outbound Load Balancing
Technical Specifications:
D-Link DSR-250V2 Specifications
General
Hardware Version
A1
Ethernet Interface
1 x 10/100/1000 Mbps WAN port
3 x 10/100/1000 Mbps LAN ports
1 x 10/100/1000 Mbps configurable port
Wireless Interface
—
USB Port
1 x USB 3.0
Console Port
RJ-45
Performance
Firewall Throughput
900 Mbps
VPN Throughput (3DES)
200 Mbps
Concurrent Sessions
50,000
New Sessions (per second)
2000
Firewall Policies
300
Internet Connection Type
Static/Dynamic IP
Yes
PPPoE/L2TP/PPTP
Yes
Multiple PPPoE
Yes
Firewall System
Static Route
Yes
Dynamic Route
RIP v1/v2, OSPF, OSPFv3
Dynamic DNS
Yes
Inter-VLAN Route
Yes
NAT, PAT
Yes
Web Content Filtering
Static URL, Keywords, Dynamic WCF (License is required)
Intrusion Prevention System (IPS)
Signature Package Included in Firmware
Authentication
Internal User Database, Radius, POP3, LDAP, AD, NT Domain
Application Control
Well-known Application Control (license required)
Networking
DHCP Server/Client
1024 clients
DHCP Relay
Yes
IEEE 802.11q VLAN
Yes
VLAN (port-based)
Yes
Number of VLANs
6
IP Multicast
IGMP Proxy, IGMP Snooping
IPv6
Yes
Route Failover
Yes
Outbound Load Balancing
Yes
3G/4G Redundancy
Yes
Virtual Private Network (VPN)
VPN Tunnels
75
IPSec Tunnels
50
PPTP/L2TP Tunnels
30
GRE
20
OpenVPN Tunnels
20
Encryption Methods
DES, 3DES, AES, Twofish, Blowfish, CAST-128, NULL
SSL Encryption Methods
RC4-128, 3DES, AES
IPSec/PPTP/L2TP/OpenVPN Server
Yes
IPSec NAT Traversal
Yes
Dead Peer Detection
Yes
IP Encapsulating Security Payload (ESP)
Yes
IP Authentication Header (AH)
Yes
VPN Tunnel Keep Alive
Yes
Hub and Spoke
Yes
Bandwidth Management
Maximum Bandwidth Control
Minimum/maximum bandwidth control rate
Priority Bandwidth Control
Low/Medium/High
System Management
Web-based User Interface
Yes
Command Line
Yes
SNMP
v1, v2c, v3
Physical & Environment
Power Supply
External Power Supply Unit DC 12 V/1.5 A
Max. Power Consumption
11.8 W/ 12.6 W
Dimensions (L x W x H)
190 x 120 x 38 mm (7.48 x 4.72 x 1.49 in)
Operation Temperature
0 to 40 °C (32 to 104 °F)
Storage Temperature
-20 to 70 °C (-4 to 158 °F)
Operation Humidity
5% to 95% non-condensing
EMI/EMC
FCC Class B, CE Class B, RCM, IC
Safety
cUL, LVD (EN60950-1)
MTBF
250,000 hours
Pricing Notes:
Pricing and product availability subject to change without notice.
D-Link Products
D-Link VPN Router
D-Link DSR-250v2 5-Gigabit Port VPN Router
#DSR-250V2
List Price:
$259.99
Our Price: $240.00