D-Link Nuclias Connect

An intuitive network management solution for SMBs seeking a flexible, hands-on approach to their infrastructure and user data.
Customize and secure your network, intuitively
Nuclias Connect is a solution that makes your network easier to manage, easier to configure, and easier to expand. It empowers your network administrators through its centralized control, configuration, and customization capabilities, while minimizing their onsite workload. 
Nuclias Connect analytics provide an understanding of network and its usage that is robust and intuitive, while minimizing your upfront investment through its legacy compatibility and free-to-download software – it's maximum control with minimum hassle.
SMBs
A robust yet affordable solution for SMB's to base their digital transformation on. Keep your business running at full steam.
Retailers
The network foundation for any retailer. Real time analytics help you tailor customer's Wi-Fi experience, as well as further drive sales.
Hospitality
Create a secure and fast Wi-Fi experience for all your guests throughout your entire premises. Guests will leave 5-star reviews, every time.
Educators
A powerful network to support the evolving digital learning experience while ensuring staff and student online safety.
Enhanced, centralized, automated network management
Nuclias Connect is a force multiplier for your IT resources. Network administrators can do their jobs far more effectively and efficiently. Network expansion and configuration are easier, more intuitive, and more cost-effective thanks to centralized control. Outages and complaints are minimized thanks to network self-healing, airtime fairness, and load balancing.
And with its analytics and reporting capabilities, Nuclias Connect enables insights, which can drive business decisions. Network expansion is a snap, updates & configurations are easy, monitoring is intuitive, and centralized management can be broad or precise – it's that simple.
Configure and manage your network over the Connect
D-Link Nuclias Connect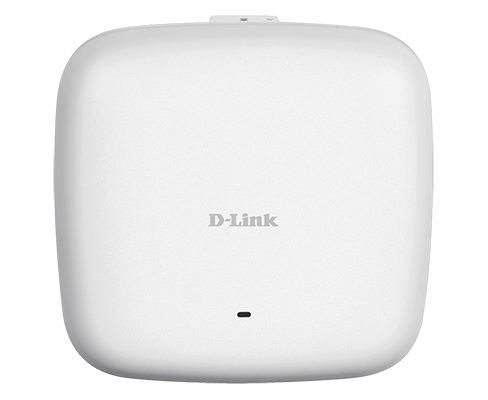 Up to 450 Mbps 2.4 GHz Radio Rate
IEEE 802.11ac Wave 2 wireless
Up to 1300 Mbps 5 GHz Radio Rate
IEEE 802.3af Power over Ethernet (PoE)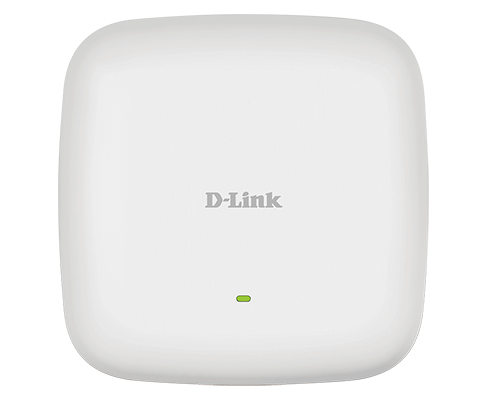 Up to 600 Mbps 2.4 GHz Radio Rate
IEEE 802.11ac Wave 2 wireless
Up to 1700 Mbps 5 GHz Radio Rate
IEEE 802.3af Power over Ethernet (PoE)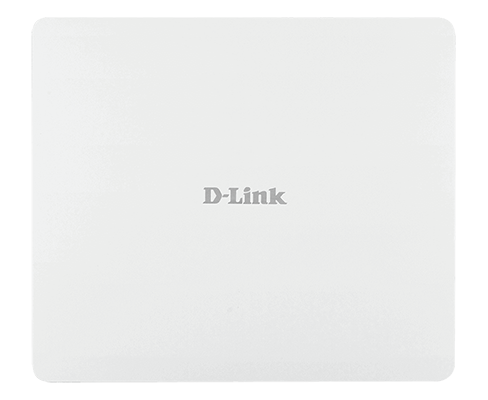 Up to 300 Mbps 2.4 GHz Radio Rate
IEEE 802.11ac Wave 2 wireless
Up to 866 Mbps 5 GHz Radio Rate
IEEE 802.3af Power over Ethernet (PoE)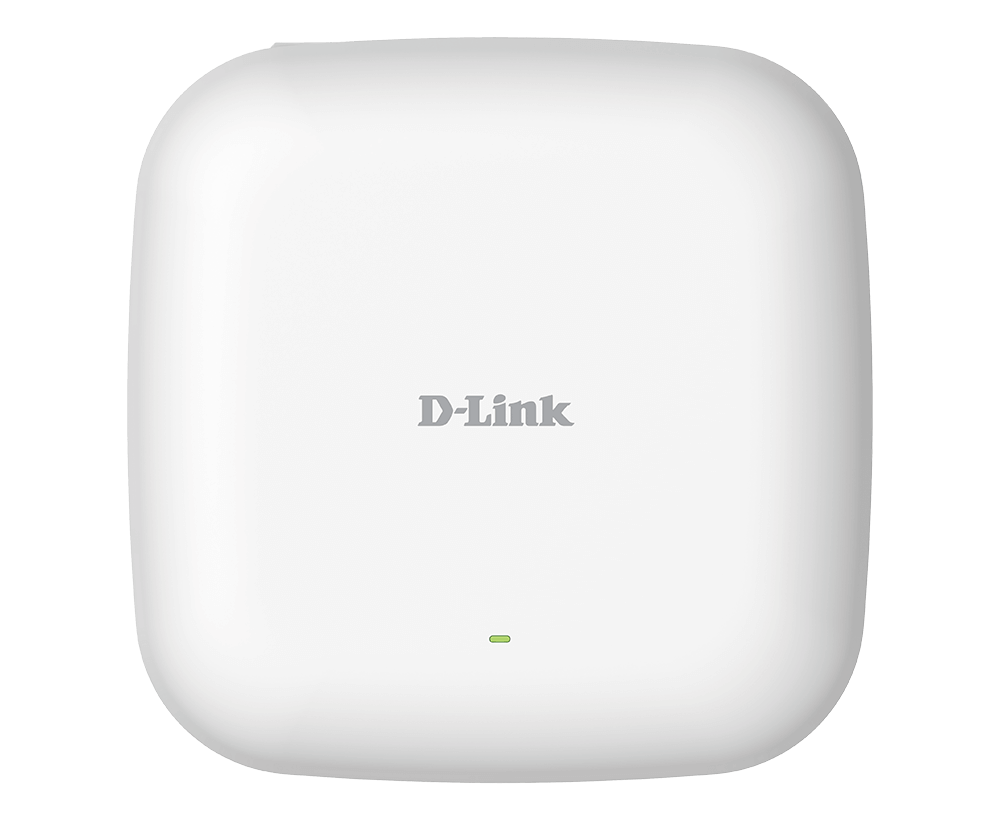 Up to 1800 Mbps (2.4 GHz + 5 GHz)
Two Internal Antennas
Wi-Fi 6 ready
MU-MIMO

Manage up to 100 APs across multiple sites
Optimizes Wi-Fi coverage
Comprehensive security for user authentication
Streamlined mangement with Single Sign On (SSO)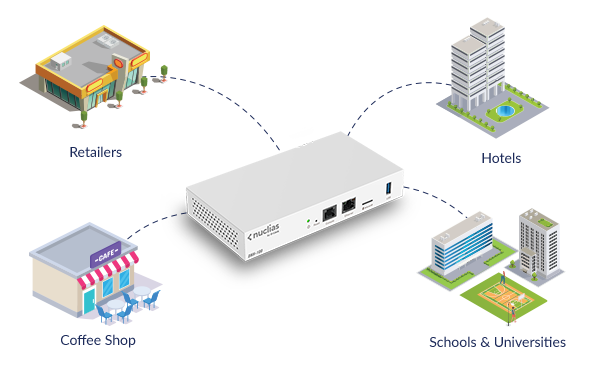 The Beating Heart of Your Network
At the heart of your network is the DNH-100 Wireless Controller, or 'The Hub'. It centralizes all aspects of your Access Points' provisioning and management, allowing them to work together as a team. Features such as self-organizing, self-optimizing and self-healing keep the network performing at its peak.
Network Integrity
Role & Privilege-Based Access Control
Assign different privileges to users within or outside of the organization to manage and monitor your network.
End-to-End Encryption
All communications over Nuclias Connect are secured through HTTPS.
Branded Experience
Add your logo to your Wi-Fi login screen via Nuclias Connect's captive portal functionality.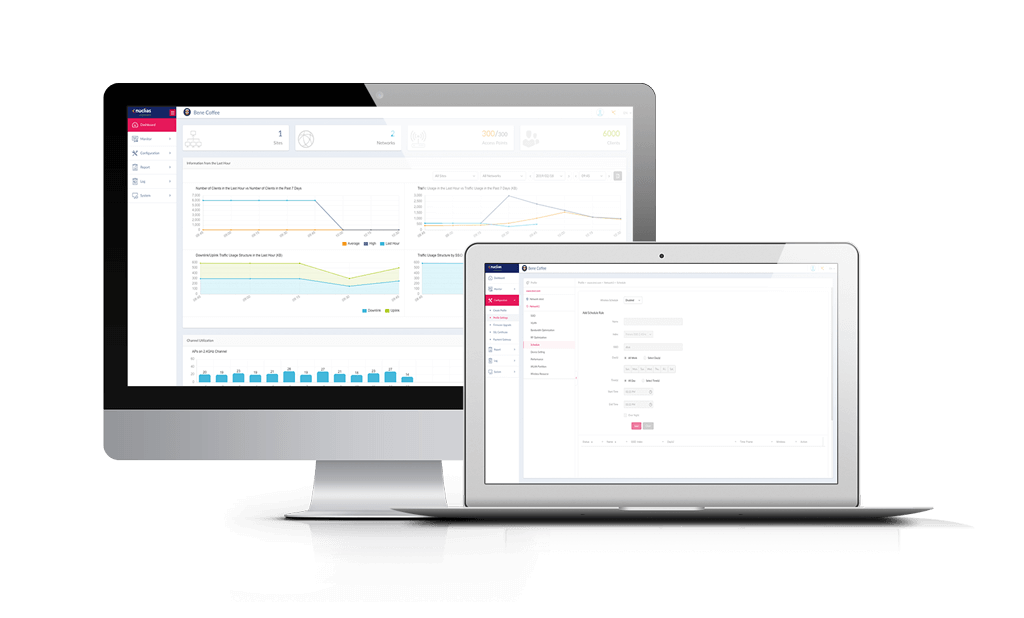 We're a global company with a local touch, and we'll support you all the way
Over 95% of resellers that have direct contact with D-Link are happy with the service we provide, and 96% are happy with our technical support.
With Nuclias Connect, D-Link has set out to deliver a solution that offers enterprise-grade quality, without enterprise-grade cost, so that SMBs/SMEs can better afford they tools they need to take control and create real value from their network infrastructure.
Key Solution Features
Free to Download Management Software
Use the Nuclias Connect management software to easily manage all your devices together via a single interface.
License-Free Access Points
With Connect, there is no ongoing yearly licensing fees. They are all yours.
Backwards Compatibility
If you have older D-Link Access Points then there is no need to throw away or replace them. They will happily integrate with your network.
Intuitive Interface
The management software is built for humans, not computers. The tools and features you need are exactly where you would expect them to be, and not some dusty submenu.
Inexpensive Hardware Controller
The Controller is the core of your network. It manages APs throughout your network, keeping traffic flowing freely and efficiently.
Traffic Reports & Analytics
If you want to know more about your network and how it is being utilized, traffic reporting and analytics within the management software helps you stay in the know in real time.
Remote & Batch Configuration
If you want to perform tasks such as initial setup, or manage the configurations of your APs, there is no need to be on site as they can be managed remotely. APs can be configured one by one, or in batches cutting down admin time.
Multi-Tenant & Role Based Administration
Create administrative hierarchies, giving only necessary administrator privileges to those who need it. Delegate limited access for sites and site settings to those on a needs basis. This avoids accidental or malicious actions interrupting your network.
Searchable Event and Change Logs
Track and detect changes to your network, which helps with gaining total control over all the devices in the networking environment. Essential for troubleshooting when determining the cause of issues.
Customizable Captive Portal
Customize your Wi-Fi login page with your brand, as well as getting insights into your customers.
Multilingual Support
If you find yourself unstuck, support in several language is on hand to help.
Front Desk Ticket Management
Print off temporary Wi-Fi login credentials for guests. Great in a hotel setting, where you can give every guest their own unique Wi-Fi login credentials, enhancing network security and getting them online as soon as they check in.
Nuclias Cloud and Connect Comparison
Controller Type
Cloud-Based
Local-Based
Scalability (Standard)
Unlimited
Software Controller - Up to 1,000 APs
Hardware Controller - 100 for Nuclias Hub
Solution Scope
Complete Solution including APs, Switches, Gateway, and Surveillance Cameras (TBC)
Customizable Software Controller with AP and hub
Legacy Device Compatibility
No
Yes (Selected Devices)
Ease of Deployment
Zero-Touch
Desktop-Based Configuration
App
Tablet
IOS and Android
User-Friendly Interface
Yes
Yes
Technical Expertise Req'd
Low
Low to Moderate
Target Audience
Small to Medium & Large Enterprises
Small to Medium Enterprises
Pricing
Pay-As-You-Go
(Licensing fee)
Cost-Effective Scaling
(Free software, licensing fee for hub)